Style. Color. Fabric. Fashion. At Art Van, We've Got The Look! Our team of fashion and furniture 'Insiders' take you behind the scenes for the greatest trends, décor and design tips. Looking for what's new and what's next? It's here!
You're one of a kind … did you know your furniture can be, too? Custom orders might seem like an expensive luxury, but remember … Art Van Furniture is the expert in affordable home furnishings. Many of our pieces can be custom ordered in your choice of fabrics and finishes at no extra charge.
A unique look can be yours in just three easy steps:
First, visit any Art Van Furniture location and choose your style. Look for the Custom Order button that indicates that the piece can be specialized.
 You'll browse from several manufacturers that offer custom orders, including Broyhill, HGTV Home, Roma, La-Z-Boy, Style Collection and Thread & Feather. Whether you like traditional or casual, you're sure to find a style that suits you.
Next, choose your cover and finish. Select from hundreds of leather, fabric and finish options for a look that reflects your true individuality. Choosing your own coverings also allows you to create furnishings that fit the way you live. For example, if you have young children, we have several durable options that stand up to growing families. It's all about making the piece perfect for you.
Finally, choose your accents. Add depth to your design with hand-selected fabric for your throw pillows. You can also specify decorative trim and accessories, such as fringe and welting. Make it as detailed or as simple as you wish. The result will be a one-of-a-kind look that will welcome one-of-a-kind you home each day.
In honor of Mother's Day, we thought we'd introduce you to five of our favorite pieces from Art Van Furniture's softer side. All have feminine flair … and all feature a feminine name.
Meet Whitney. With nail-head trim and beautiful curves, this sofa makes a dramatic statement in your living room. The skirt is made of bullion fringe for a flirty-yet-refined detail, and the mixture of toss pillows makes her even more interesting. Whitney is a show-stopping sofa … perhaps even a diva.
Meet Liz. The graceful curves of this chair bring a bit of old Hollywood to your home. Like a starlet's platinum tresses, the antique silver finish highlights Liz's beautiful carved details. And the shimmery fabric – with its scroll pattern – adds just the right amount of glitz to this glam chair.
Meet Marlene. A standout, the understated curves of this chair are contrasted by its stunning graphic teal and ivory pattern. The result is striking. Whether it's in a master suite or as part of a living room conversation grouping, all eyes will be on Marlene.
Meet Madeline. Always in style, this sofa from La-Z-Boy features classic rolled arms and a tight back for a clean look as well as comfortable seating. Covered in a soft chenille fabric with an accent pattern of greens and burgundy, Madeline looks at home wherever she goes.
Meet Carly. Fresh-faced, this accent chair features a lush green cover by Thread & Feather in a pattern breathes spring into a room. Carly's dressmaker skirt is modest and tailored. The combination is a chair that will easily become the best seat in the house.
If you've ever put more than one nail in the wall attempting to hang a picture, we've got the information you need. You've probably heard that eye level is the right height for hanging art … but whose eyes and what level?
Museums and galleries have a handy rule of thumb, allowing art to be hung at the perfect height and a consistent feel to be found throughout the exhibit. Their magic eye-level number is 57" from the center of the picture to the floor. Turns out, 57" is the average eye level of humans.
If you're not mathematically inclined, that's OK. We've broken the task down into four simple steps you can do before you pick up a hammer and nail:
First, measure the height of the artwork. Then divide that number by 2. Our lovely blossom painting is 50" high. Divide that by two and you have 25", the center of our piece.
Next, measure the distance from the top of the picture wire when stretched to the top of the frame. Our painting has 3". We'll call this the wire adjustment measurement.
Now subtract the wire adjustment measurement (3") from the center of the piece (25"). That's 25" – 3" = 22". We'll call this the adjusted center measurement.

Finally, take the museum and art gallery perfect height (57") and add the adjusted center measurement (22"). We have 55" + 22" = 77". This is the distance up from the floor at which you should install your picture hanger.
That's it! You can now put a nail in the wall with confidence … complements of your friends at Art Van Furniture.
A kitchen might bring families together for meals and conversation, but a game room adds laughter and teamwork to the mix. If you want to strengthen your relationships with family and friends, consider adding a game space to your home. Dedicate a room for a more permanent hangout. Or incorporate good game room elements to your family room and pull out Twister when the gang's in the mood.
We've created two designs. Which one suits you?
All In
We think our Lucky Collection was made for a game room. Just look at the dice-inspired ottomans! The powerful combination of black and white creates a statement, and the extra thick seat cushions provide comfort. These pieces easily move around to create just the right layout for whatever game you've got in mind.
Sometimes game night is video game night. Or maybe your family loves to play along with Alex Trebek on Jeopardy! You'll need a media center to hold your television and supplies. Our Hampton Bay Entertainment Center features two open compartments for your electronic components and two drawers to stash games as well as controllers. The ivory finish provides a nice complement to the room's darker furnishings.
Finally, you'll need a place to break out the board games. Tucked in a corner, our Bay Front Table is a fun choice. It's also a great place for hosting the neighborhood Euchre night. With a tempered glass table, you won't worry about spills. And the bar height is convenient for entertaining.
Keeping Your Options Open
If you plan to use your room for more than gaming, you'll love the look of this sectional. The Fontaine Collection by Cindy Crawford is comfortable enough for a rousing game of charades, and stylish enough to fit in with the rest of your décor. Its neutral color alleviates worries about stains, and the ottoman provides a place for the popcorn bowl.
For video game night – Wii bowling, anyone? – choose the Hudson Media Center to hold your console and games. When the games are over and it's time to unwind, the piece has enough room to conveniently hold movies and CDs. Storage behind the wooden doors includes four pull-out drawers. And three sections at the top hold your DVR, Blueray player and gaming device. Sizes are available from 36" to 62" (shown.)
If you have room, our Larkspur Collection Gathering Table provides a convenient spot for the family to play checkers. Or use the table for craft or school projects. It also makes the perfect snack break area. The self-storing butterfly leaf makes it a versatile addition to the room, and the burnish finish and dark cherry stain make the handsome piece a welcome design addition.
It's time to move the party outside. Spring is here and the patio and deck take center stage. Is yours ready for their close-up?
Art's Backyard is stocked full of this season's latest looks for decking out your deck and polishing up your patio. Take a look at these trends in outdoor living:
The Resort Look
Your backyard easily turns into an island oasis … even if you're hundreds of miles inland. All it takes is sumptuous furnishings like this wicker seating with deep cushions. Our Marrakesh Collection is resort living at its best. Its plush, padded cushions turn an evening gathering into a summer soiree. Mai Tai anyone? The pieces are covered in Geobella and Sunbrella fabrics for maximum fade, mildew, and moisture repellency. In the winter, move this set indoors. It's elegant enough for a family room, sunroom or enclosed porch.
Motion Furniture
Outdoor seating should be comfortable, and motion seating lets you rock while you relax. Our Savannah Collection features deep-cushioned gliders and spring lounge chairs. Brimming with Southern charm, the set oozes grace and begs for a glass of sweet tea. But this is no wilting wallflower; the full-aluminum construction and solid, hand-cast components provide quality and dependability that's very hospitable.
Transitional Furniture
Transitional outdoor furniture combines the clean, simple lines of contemporary with the comfort and style of traditional. The result is a timeless look that never goes out of style. Transitional pieces are a smart investment as they effortlessly mix with your existing pieces. You can quickly update your look by swapping out pillows, cushions and accessories. Our Lattice Collection is a wonderful transitional offering. Its graceful curves are elegant in a traditional style, and its colors and materials are very contemporary. The natural slate inlaid table surfaces marry the two styles together for an ultimate outdoor room.
Stackable Patio Chairs
A few extra drop-in guests don't need to send you scrambling for the folding chairs you keep in your trunk for your son's soccer game. These great stackable patio chairs are a much nicer option. A far cry from the plastic white or green lawn chairs that were popular years ago, today's outdoor stackables are crafted from durable, high-quality materials like rust-free aluminum and resin weave. Our Villa Collection is ideal for outdoor entertaining. Gorgeous, you'd never guess they're also portable and convenient. When not in use, the chairs stack and stow with ease.
Touches of Turquoise
Reminiscent of cool Caribbean water, turquoise is one of the hottest colors in home design this summer. Use a splash of the jewel-tone blue with pillows to update your existing seating. Grab a turquoise candle holder or bowl and accessorize your outdoor tables. Or better yet, bring home our three-piece Ocean Marina Mosaic Bistro Set to dress up to your garden, deck or patio. The tabletop and chairs are embellished with hand-laid mosaic tiles in beautiful shades of blue, creating a tranquil setting for a Sunday morning latte with the newspaper.
The word "sojourn" means a temporary stay. Pantone chose the word for one its 2013 home palettes, with hues that include Syrah, Foxglove, Black Plum, Baton Rouge, Pampas, Winter Moss, Cobblestone and Shitake. The combination is reminiscent of a walk through a luscious countryside garden. The good news is that your stay doesn't have to be temporary; you can bring this rich combination of fuchsia and olive tones home for good.
Pantone makes the often-intimidating job of color selection simple and fun; you simply look for the collection that feels like you. If Sojourn speaks to you, take a look at this sophisticated living room we styled from its palette:
We started with the Diva Divine sofa from HGTV's Classic Chic Collection; its throw pillows combine many of Sojourn's colors. Available in a few fabric choices, the tuxedo back and curved lines are classic and cosmopolitan. The upholstery features welt cord trim for a tailored look. As with all HGTV pieces, the look is fresh and well styled.
Next, we added the Roxy Accent Chair, upholstered in the same fabric as the Diva Divine's throw pillows. This chic and urban piece has a smooth wooden frame and lean tapered legs. It, too, has welt cord trim for a fine tailored accent.
We included a second accent chair for more seating. This eye-catching Klein Armless Accent Chair is upholstered in Meadow, a light green shade that provides a fun burst of color. It plays well with the Roxy Accent Chair, and is a versatile piece that can be used throughout your home.
To anchor the room, we chose the High Sierra Teak Rug. Its mushroom-colored shag provides depth and texture, creating an inviting look.
This living room is the perfect place for parties, and gatherings require beverages. For a convenient resting place we chose the Helix Rectangular Cocktail Table. It's glass top allows the rich color of the rug to shine through, while balancing the room with light. A matching end table is placed between the two accent chairs.
A sophisticated room needs sophisticated accents. This beautiful sculpture is the perfect piece for the glass top table. In Black Plum, the showy design coordinates well with the rest of the room's furnishings.
And finally on the wall we hung this series of four wood wall panels, each topped with a different color, concave metal panel. The colors reflect the Sojourn feel, bringing the richness of nature inside your contemporary home.
A small dining area is no reason to forego hosting dinner parties. You can entertain in BIG style in a tight space if you incorporate a few tricks of the design trade. Take a look at these six solutions:
1. Use a round pedestal table. A round table usually seats more people than a rectangular one, and it can effortlessly fit into tight corners. Choosing a pedestal base makes it a breeze to seat more guests because there are no table legs to obstruct knees.
2. Try an expandable or drop leaf table. Another space-saving option is an expandable or drop leaf table, which can be placed against a wall. Perfect for one or two everyday diners, it quickly pulls out and accommodates four to six when company comes. You can choose a round or rectangular version, depending on your personal taste.
3. Select armless chairs. You'll fit more people around a table when you use armless chairs because they take up less room. Easily squeeze in an extra diner or two by choosing sleek and slim-lined dining chairs. These Parsons Chairs also make great seating for living spaces, as well.
4. Think like a restaurant. Create your own custom-made "booth" by using a sofa as bench-style seating. A banquette makes the most of your space by bringing seating all the way to the wall. Add a table and chairs and a cozy nook is ready for breakfast as well as formal dinners.
5. Choose "light footprint" furnishings. See-through or slim frames will give a light and open feel to a small space. Choose chairs and tables with thin metal legs, which virtually disappear, allowing the eye to travel around the dining area. Glass top tables allow light to move through the space, giving a feel of openness.
6. Go tall. A gathering-height table is perfect for small eating nooks because the extra height allows the eye to see more floor area, giving the area an illusion of being more spacious. Also, the counter height is perfect for parties where you serve appetizers; your guests will most likely stand tableside as they chat with others.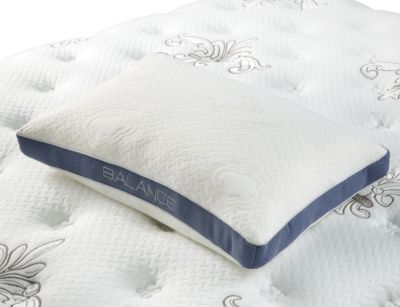 How'd you sleep last night? An estimated 70 million Americans complain of sleeplessness, and the culprit might be right under their noses … and their backs.
According to the American Chiropractic Association, mattresses should be replaced every 5 to 8 years to ensure proper support and comfort. A study published in the Journal of Chiropractic Medicine said that sleeping on a new mattress can significantly reduce stiffness and back pain. With about a third of your life spent in bed, a good night's sleep is an essential part of good health.
How old is your mattress? If you're not sure, it's probably time to replace it.
The right mattress needs to provide two things: proper support and proper pressure relief. Comfort isn't always an accurate indicator that the mattress you're lying on is providing both. Our PureSleep diagnostic machine takes out the guesswork and finds you the exact mattress you need – one that is comfortable when you are lying on it awake and one that will support you while you sleep.
We offer three basic types of mattresses: specialty, which includes foam, memory foam and gel memory foam beds; innerspring, which have the traditional coils, and hybrids, which are a combination of innerspring and foam. Within those three types, we have more than 100 mattress choices, and each does a specific job. Getting the right fit can help erase those sleepless nights.
Another essential element of good sleep is your pillow. Down, poly, foam or latex are all good choices for fill, but did you know yours is probably also filled with fungi, dead skin, dust mites and drool – all of which can aggravate allergies, asthma, sinusitis and respiratory disease?
Pillows act like sponges, collecting what we shed while we sleep. The National Institute of Environmental Health Sciences says that exposure to these allergens is a significant risk factor for the development of asthma and hay fever.
Not sure how old your pillow is? It's probably ready to be replaced, but take this quick test: Fold your pillow in half, squeeze and release it. If it doesn't spring back into form, it's time to get a new one. The editors of Prevention magazine suggest that you change your pillow once a year. If you use a protective pillow cover, they say you can double its life.
You'll get more time out of a good, quality pillow. The experts at the PureSleep Center inside Art Van Furniture give these general guidelines: fiber- or poly-filled pillows are usually good for 6 to 18 months depending on quality. Wool or goose down pillows will last for two to three years. And latex or memory foam pillows are good for up to 5 years, depending on quality. Always use a pillow protector to maintain and prolong the life of your pillow investment.
Remember: Good sleep is always in style.
Brooke Shields has been a Hollywood style icon for most of her 40+ years. It should be no surprise then that her Manhattan penthouse home is filled with iconic pieces gathered from throughout the decades.
Shields recently opened her home to Architectural Digest magazine, which photographed many of her eclectic-inspired rooms (take a peek here.) We fell in love with her living room, which effortlessly mixes French Neoclassicism with 1970s modern. If you love it, too, it's time to pay a visit to your nearest Art Van Furniture because … we've got the look:
Shields and her family enjoy the warmth of the fireplace from a pair of Louis XVI–style armchairs. The furnishings are delicate without being too feminine. We have two choices of chairs for your home: Our Nadia Accent Chair has an elegant but contemporary feel with textured taupe fabric contrasted by its black finish wooden trim. Or opt for the more traditional feel of the Babette-IV chair, with plush fabric adorned by a carved frame and gold tipping. You can add geometric-designed throw pillows to further emulate Shields' look.
Shields' home features a 1970s Lucite-based cocktail table with an X-design base. This piece provides a contrast in styles to the French-inspired armchairs, and adds a helping of modern to a room that could easily become too serious. Our Coylin Square Cocktail Table with its sleek metro design provides a similar sense of relief. A truly artistic accent for any home, its beauty is as contemporary as it is classic.
Flanking one side of the fireplace in the Shields home is a French empire commode that provides storage in the room. We've found a similar piece in our bedroom collection. Our Rustic Traditions Dresser has eight drawers to provide ample room for games, linens or anything else you'd like to stash nearby. And the antique brass drop ring and key hardware provide just enough detail for interest.
On the other side of the fireplace is a marble top table, used as a handy bar for entertaining. Our Mantera Sofa Table captures a similar style of traditional elegance with shapely turned chamfered posts and deep reeded detailing. The top includes raised panel beveled glass inserts, which means it could easily be used as a bar without worry of spills.
Shields' living room is illuminated with a mix of lamp styles. Our ceramic Dream Jeanie Table Lamp mirrors the contemporary selection with its crackled base and our ornate Gold Base Table Lamp provides a touch of traditional in gold with a scalloped finial.
Underfoot, Shields chose a jute rug for her space. We, however, love the comfort and warmth of our Regency Ivory Rug. The 100% virgin wool hand loomed rug has rich hues that are shaded with evidence of light brush strokes.
Finally, Shields finishes the room with a personal selection of art, including portraits by Will Cotton of her two daughters and an original Keith Haring painting, which was a gift from the artist. While we can't offer you an authentic Keith Haring, we love the similar feel provided by this wooden piece of art that features a series of blocks in distressed brown, red and cream tones. The center circle adds interest to this piece. You'll find several more accent pieces in Art's Marketplace, something that's sure to represent your own personal style and taste, creating a room that you will "Endless-ly Love."
Art Van Furniture is excited to be the exclusive carrier of the HGTV Home Furniture Collection in Michigan. We know that decorating can be daunting, and HGTV has taken the guesswork out of designing a room by offering fresh takes on timeless style.
Several collections are available – Modern Heritage, Woodlands, Park Avenue, Greenwich, Classic Chic, Meadowbrook Manor and Water's Edge – each with a distinct style all its own.
Today, we want you to meet the Modern Heritage Collection. The HGTV Designers describe the look as: "Traditional elegance with a flair all its own. The Modern Heritage group is indeed a fresh take on traditional values."
The pieces proudly showcase lines with classic appeal and unique finishes that are undeniably contemporary creating incomparable character. Mixing styles takes talent, and the designers at HGTV have brilliantly meshed two distinct looks. Neoclassic inspired, the effect is distinguished but the attitude is 100% modern.
Take a Look at the Details
The Modern Heritage group combines the grace of the past with forward-thinking features, such as (right to left) geometrics on metal fretwork, Napoleonic-inspired star motif hardware, Neoclassical-inspired case detailing and fresh fabrics.
Here Are a Few Striking Pieces from this Collection
The Neoclassical-inspired Demilune Console Table has a metal base with beveled glass top. Console tables can serve in a multitude of roles. Use one as a welcoming entry statement piece, as a sofa table to hold a lamp or decorative accessories, or even as an alternative server in a small dining alcove.
The Black and Brushed Nickel Chest creates a powerful presentation of traditional style with modern day appeal. Use one as a sideboard in the dining room, position one in a foyer for a touch of drama or place one bedside for an unusual nightstand.
An oversized space becomes instantly more usable with the Noire Room Divider. Featuring two drawers, three fixed wood shelves and four removable partitions, the piece is finished on all side and can be used in a multitude of ways – from displaying your collectibles to organizing your office.
And Now for the Big Reveal
The Modern Heritage Collection is the perfect choice for updating your entertaining spaces. This dining room had great architectural details, but it was ready for a new look. Using the dramatic contrast of the Cerise dining table with noire-finish dining chairs created an effect that can be best described as "striking." The curves of the dining chest added more drama and resulted in a room with an intriguing eclectic look and modern overtones.
Visit any of our convenient locations and explore the unique point-of-view of HGTV's top designers.