Are you the fairest of them all? Perhaps. Mirrors add beauty to a room, both in what they reflect and what they bring in. Light, depth and a bounce of color can be added to a room simply by adding a mirror.
Here are five things mirrors can do:
Create a focal point. If your room lacks an architectural highlight, a large mirror propped against a wall becomes an instant focal point. Whether it's a living room or bedroom, an oversized mirror graciously takes center stage. To add more drama, position it to reflect a beautiful view. It serves double duty by providing a quick wardrobe check before you leave home.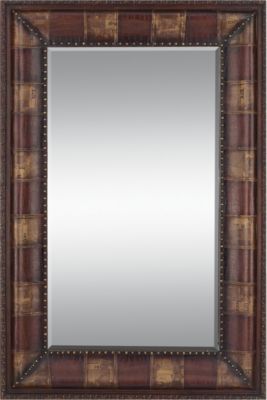 "Install" a window. An interior room without windows can suddenly feel like a room with a view by using a mirror that is designed to look like a window. Used alone or in pairs, windowpane mirrors add depth to a room that a painting cannot. Or if your room has a single window, position a mirror on a nearby adjacent wall to reflect it and you'll create the illusion of a second window.

Give the illusion of space. Small rooms suddenly take on the feeling of spaciousness when you add a large wall mirror. By creating the visual trick of extending a room, a mirror can virtually double a room's square footage. Use one large mirror, or hang rectangular mirrors on their side in groups of two or three. You can also line both sides of a narrow hall or stairway with mirrors to make it feel wider.
Add more lighting. Mirrors reflect any light you have in a room, making the room seem brighter. Place mirrors across from your light source to get the greatest effect. Or set a small mirror on a buffet table behind a lamp or lit candles. Using a mirrored end table or nightstand will also bring more light into a room by reflecting the light from a lamp that is set on top of it.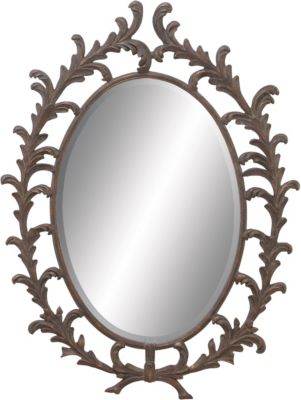 Make the most of a gorgeous view. Whether it's a backyard garden, fountain or beautiful tree, position a mirror to reflect your gorgeous view. If your outdoor view is less than lovely, draw attention away from windows by placing the mirror across from a piece of artwork or plants and flowers that are inside your home. The reflection will double the impact.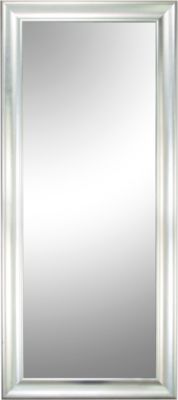 A mirror is easily added to any room of your home. Functional and a work of art, what it does best is reflect your good taste.