The kids are back to school. The cider mills are fragrant with spice and doughnuts. And there's a crispness in the air.
It's fall, and that means it's time to generate warmth from inside your home. One of the best ways to prepare for cooler temps is by adding layers to each room in your home. Here are our tips for feathering your nest:
In the kitchen and dining room, add warmth to your table by using placemats and table runners. Use centerpieces in the deep colors of nature, by bringing in flowers and leaves from your back yard. Add accents to the room, such as baskets, pottery and bowls of fruit. And dress your table with candles, such as this rustic Candle Stand from Art's Marketplace.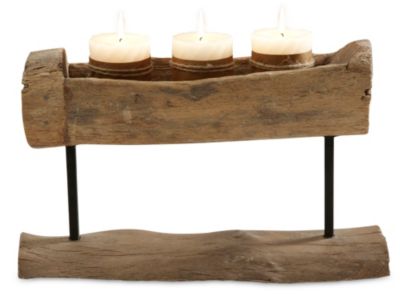 Small touches can have a big impact. Give the area a more intimate and cozy feel by hanging your chandelier lower; a good rule of thumb is that the bottom of the fixture should hang 30" to 36" from the tabletop.
Know that wood furniture warms up a room. If you're in the market for a new kitchen set or dining room suit, consider rich cherry, pine or oak. Our Crossroads or Dakota Ridge Dining Collections are two great options and would provide the perfect setting for Thanksgiving Dinner.
In the living and family rooms, toss sofas and chairs with pillows covered in textured fabrics such as wool tweed or faux fur. Drape blankets and throws over chair backs or on sofa arms. Functional, they also make the room appear visually warmer, as well. Layer the room with plush rugs underfoot, choosing deep colors to both ground and insulate. Our Cosmo Copper Shag Rug is a great choice.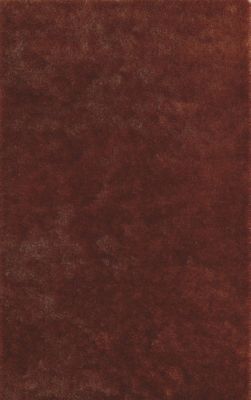 When adding new furnishings, choose those covered in soft fabrics, such as chenille or microsuede. Warm and welcoming, our Oak Park and Confetti Collection are great choices for fall entertaining. Or choose leather, such as our Carter or Gianna Collections, which adds visual warmth to a room and variety to the texture mix. Wooden coffee and end tables also add warmth. Layer them with lamps, pottery accents and trays to hold candles or mugs.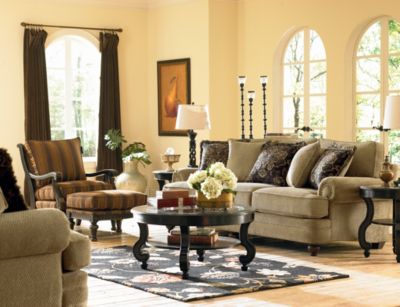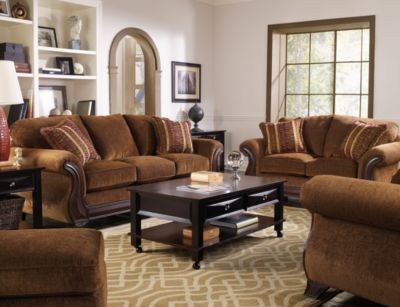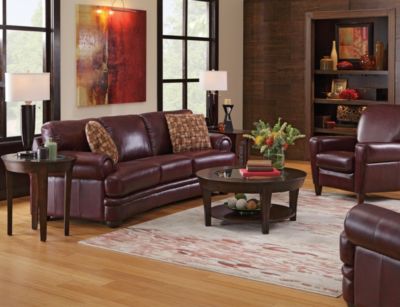 In the bedroom, dress your room for the season by adding drapes over existing shades or blinds. Cover the floor or carpet with an area rug to provide a warm entrance into your day. And always add a blanket to the bed. Down comforters covered in richly colored duvets add visual and physical warmth and take the chill out of the night.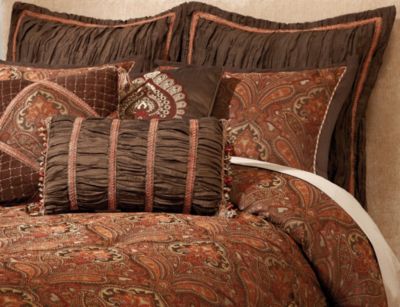 Throw a tablecloth on the nightstand and use a dimmer on bedside lamps to create an intimate and cozy setting. And add more texture to the room with an upholstered headboard. Choose a plush fabric like velvet, microsuede or leather, coordinated with throw pillows.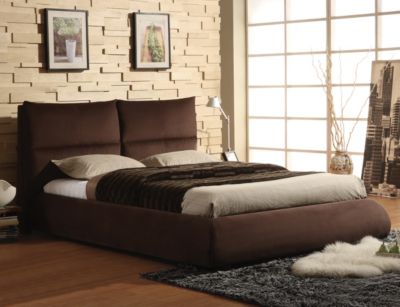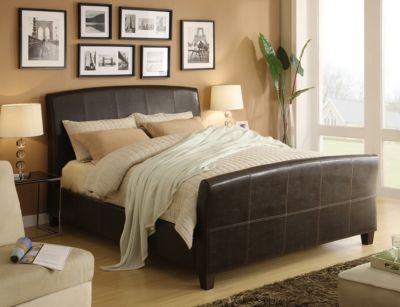 The goal in getting ready for fall is to create a warm and inviting atmosphere … for guests, but especially for you and your family.