The colors in your home should reflect your personal style. Many designers will suggest that you take a look in your closet to get a feel for the shades that "speak" to you. We're willing to bet if you do, you'll find the colors of our next palette.
New Old School is the third in our series of Pantone's nine home color palettes for 2013. We love Pantone's palettes because they make the often-intimidating job of color selection simple and fun.
New Old School is similar to the last palette, Glamour. The colors, however, are more subdued and the neutrals are more saturated. Hues include Ribbon Red, Bright White, Nautical Blue, Breen, Ultramarine Green, Gargoyle and Microchip Gray. The effect is definitely military – think uniform bars – with the two shades of gray offering an updated, current twist.
This palette has been categorized as having preppy, collegiate, flag-waving colors. The look is easy to incorporate in any style home. Here's how you can use the New Old School palette in your family room:
Start with our Spectrum Sofa in deep olive green. This saturated neutral sets the backdrop for the room with a casual, easy-to-live-with look. And the family-friendly color will be a welcome alternative to taupe.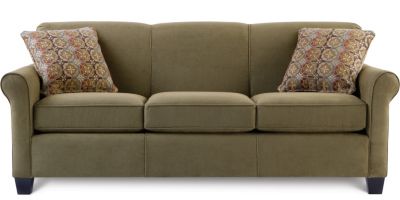 Next, add a pop of color with the Allegra Club Chair and matching ottoman in deep red. While its shape is contemporary, its genuine leather exterior adds a touch of rugged Americana style to the room.
Ground the room and add texture to the floor with an area rug. We offer two options: The Graham Dusk Area Rug, in classic stripes, features neutral browns and grays that will work well with the olive and red furnishings. Or the Woolrich Blackwell rug, in deeper shades of olive, tan and brick red, will add more color to the room.
For a cocktail table, choose a piece with some weight to further the feel of heritage and history. Our Sutton's Bay collection includes a Trunk Cocktail Table. Or the Garnet Bay collection has a rectangular cocktail table with five pull through drawers and a coordinating chair side table. Either piece will provide beauty and function.
And finally, finish the room with art. Tap into the "Old School" feel by adding a nostalgia-inspired piece of art. We have the perfect piece in this print of a WWII plane with map background.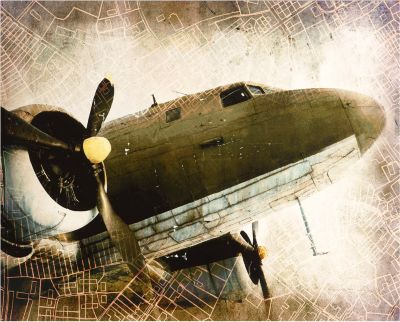 The look of this New Old School family room will never grow old. It's a classic style with a classic palette.