Everywhere we turned this season, we saw living room furniture invading the dining room. Gone are the days when everything needed to match. Instead, the trend is all about not choosing just one.
This holiday season, pull up a wingback or club chair and even a settee and create a relaxing atmosphere inside your dining room. Take a look at these design inspirations:
Of course, Art Van Furniture has the look. Try this trend in your dining room by adding our upholstered chairs. Whether you pick one, two or six, you'll update your dining room in an instant. Here are some of our favorite options:
Our Wingback Accent Chair with padded, rolled arms and curved cherry legs will set a regal tone at your holiday dinner. Place one at each end of a rectangular table, or use more at a round table. We have this piece in stock in pewter and red. You can also make the look your own by choosing from over 50 custom order fabrics.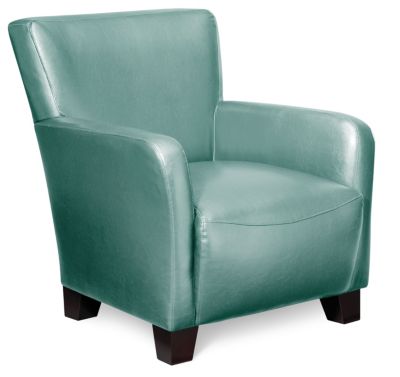 The tailored look of the Cohen Accent Chair will add a touch of sophistication to your dining room. Available in seven colors, it's a simple way to add a splash of color to any space. Stick with one tone to create a serene atmosphere or mix colors for a more vibrant look. This piece would be a perfect complement to your Parsons chairs.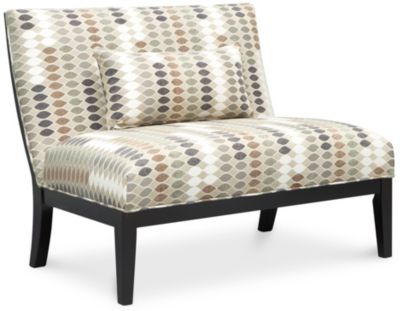 Planning a romantic dinner? Our armless Settee effortlessly fits into any design theme and easily seats two. Large families can use a pair to create an accommodating seating arrangement at the table. And the neutral pattern will be a welcome addition to any décor.
The lines of our Elnora Chair are a little retro, but the look is 100% current. Upholstered in a multi-color chevron pattern, this chair works with many color schemes and adds a casual feel to the room. Add one for a quirky touch, or a pair for panache.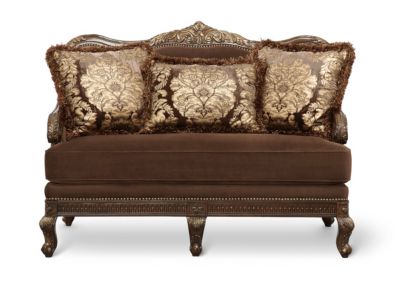 Finally, our Babette Loveseat will turn dinner into a work of art. Its graceful curves, carved wood trim, and luxurious fabrics will make pot roast seem like chateaubriand. You might be tempted to make reservations in your own home.