Little House on the Prairie has come of age.
Pantone's Rugged Individuals is the fourth in our series of home color collections for 2013, and if you're a fan of anything outdoorsy or rustic, you're going to love this palette.
Pantone makes the often-intimidating job of color selection simple and fun; you simply look for the palette that feels like you. Here's how the company describes Rugged Individuals:
"From out-West to Outback, cowboy and cowgirl style rides again, imbued in Pantone's Rugged Individuals Palette. The rugged individuals convey the legend that influences a look of the natural shadings of the vastness of the Prairie, and its interior trappings of polished leather, weather wood and animal hides."
With colors named Stonewash Blue, Raw Sienna, Vintage Indigo Jeans, Baked Apple, Goat, Prairie Sand and Chipmunk, you might be tempted to start churning your own butter and making your own bread, but rest assured these colors look at home in a modern setting, too.
Of course, Art Van Furniture has the look. Take a peek at this Rugged Individuals family room:
Set the tone for the room by starting with our Bronze and Green Rug. Inspired by ethnic textiles, its rich hues are in colors of spices. While the colors are aged, its burst pattern gives the room a modern twist.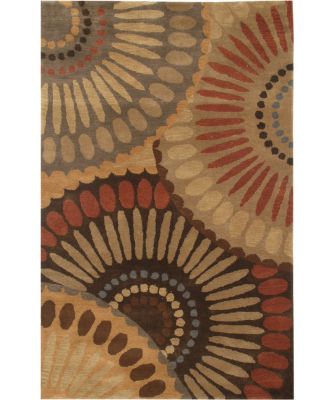 Next, add the Celia Sofa and Loveseat in Bronzy Taupe leather. While the covering is definitely rugged, the look of the collection is up to date and casual. The pillow-top design is not only inviting but is comfortable, as well. And the multicolored pattern toss pillows bring in more colors from the palette.
The Santa Fe Rectangular Cocktail Table and End Table furthers the rustic flair of the room, with its natural slate tile inserts, rich dark chocolate finish, and durable design. On casters, the piece is mobile while its deep drawers offer convenient storage.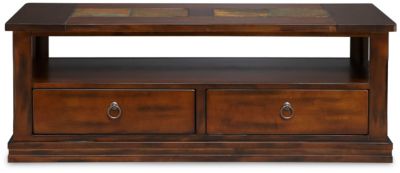 Or lean toward the contemporary with the Rock and Roll Collection. The simple lines and metal detail of its Cocktail Table and End Table are complemented by its mosaic top, giving the room a nature-inspired combination of color and texture.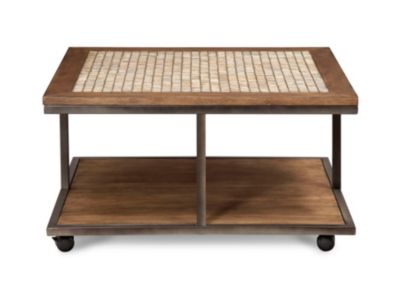 Add more storage to the room with a piece from our Summer Breeze Collection. The Three-Drawer Entertainment Center in a red finish is a great place to house your media for smaller rooms. Or chose the Gentleman's Chest with eight drawers and two shelves that provide ample room for family room necessities such as games, DVDs, CDs and blankets.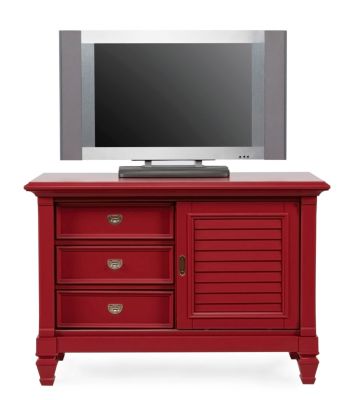 Take this look to the nines with our Rustic Antler Table Lamps. Put one atop the Gentleman's Chest as an eye-catching accent piece, or use a pair on end tables for task lighting. Then sit back, light a fire and pop in an old John Wayne DVD. And reminisce about the good ol' days of when the West was won.