"Toto, I've a feeling we're not in Kansas anymore."
According to Pantone, the global authority on color, Emerald is the 2013 Color of the Year. Replacing 2012's  Tangerine Tango, Emerald is being described as "a vivid, verdant green that enhances our sense of well-being by inspiring insight, as well as promoting balance and harmony."
Associated with brilliant gemstones, the hue is considered the color of new life in many cultures and religions. It also represents healing and prosperity.
"Green is the most abundant hue in nature – the human eye sees more green than any other color in the spectrum," said Leatrice Eiseman, executive director of the Pantone Color Institute. "As it has throughout history, multifaceted Emerald continues to sparkle and fascinate. Symbolically, Emerald brings a sense of clarity, renewal and rejuvenation, which is so important in today's complex world. This powerful and universally appealing tone translates easily to both fashion and home interiors."
Here are three easy ways to make room for this gem of a color in your home:
1. Accessorize
A splash of Emerald quickly and effortlessly wakes up a sleepy décor. In fact, it's a universal accessorizing color. Emerald looks great with tan or khaki. It makes black look regal. And it breathes life into often cold gray.
Choose an Emerald pillow or throw. Dress up your dining room with Emerald stemware. Or add Art Van Furniture's Emerald Green Lamp or Decorative Accent to your living room or bedside table. The punch of color is just enough to catch the eye without being too bold.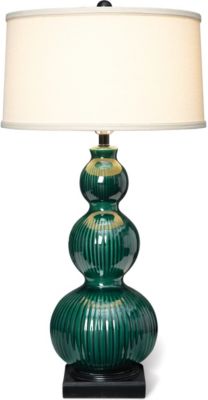 2. Make a Statement
If dipping your toe into the Emerald pool just isn't enough, you can always go bolder. Pantone offers a paint collection in their signature colors, and Emerald is the perfect choice for an accent wall in your home. Or a front door.
You could also create drapes out of the color to rev up a special space. Check out this interior from Veranda Magazine.
This dramatic look would be perfect in a living room paired with Art Van Furniture's Kate Collection.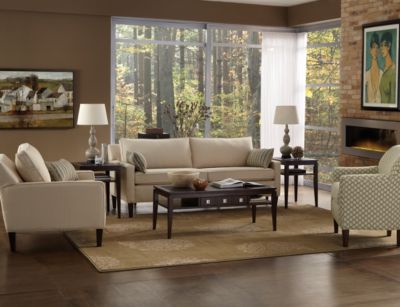 3. Go All In
Make the Wizard of Oz proud by creating an Emerald City in your home. Paint an entire room in this hue. It's a great backdrop for furnishings that are black and white, or gray. Check out this Emerald room from CCSR Interiors.
And this one, featured in Good Housekeeping magazine.
The color would go great in a living room with Art Van Furniture's Elle or Gibson Collections. Or let it jazz up a dining area that features our Summerton Collection.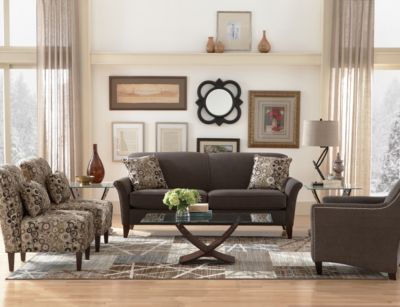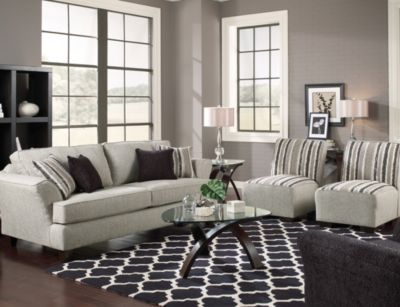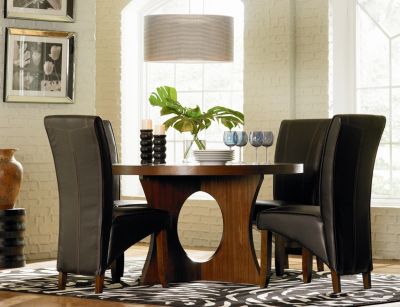 However you choose to incorporate Emerald, one thing is for sure. Your friend will be green with envy!